Before printing, you should have already:
Prepared your .gcode file
Already booked the printer you wish to use
Loaded the SD card inside the printer (label facing up)
Estimate your printing time and filament usage
Check if the printer has sufficient filament, and that the filament is not entangled
Log your print inside the log file before you start to print
Step 1: Preparation
1. Auto Home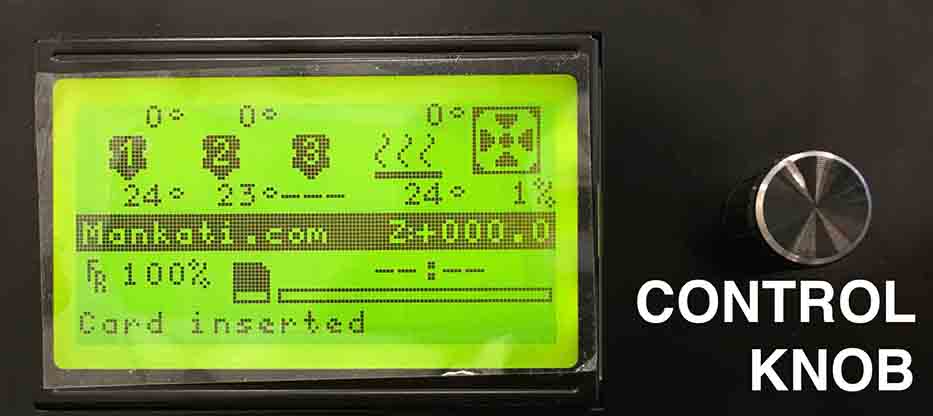 Push in the control knob to give the ENTER command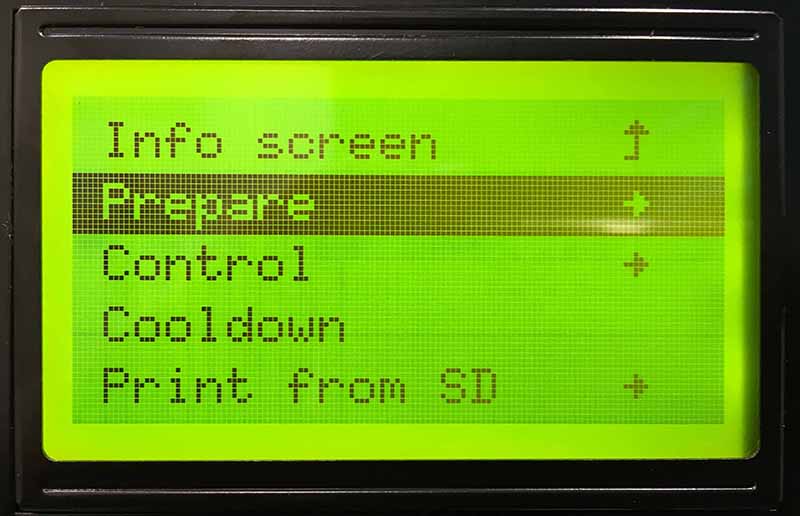 Turn the knob clockwise to Prepare and press ENTER
Turn the knob clockwise to Auto home and press ENTER
The build plate will begin to move up towards the extruder. It will stop when it reaches the extruder.
This step resets the Z = 0.0 mm point.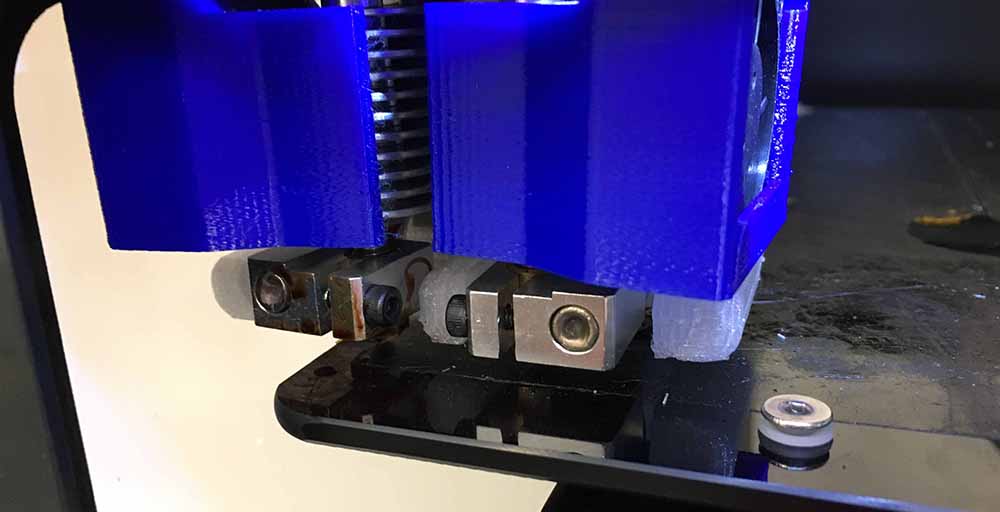 When you see this, you can preceed to the next step.
2. Loading Filament
Turn the knob clockwise to scroll to Preheat PLA and press ENTER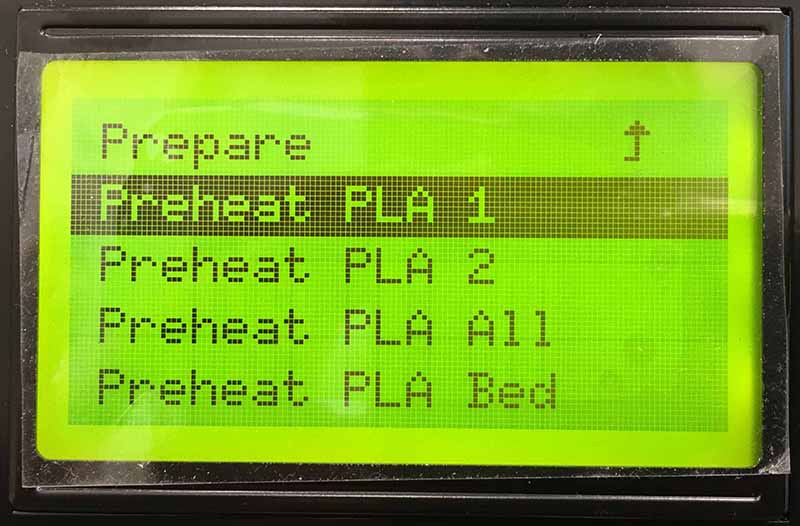 Scroll to Preheat PLA 1 and press ENTER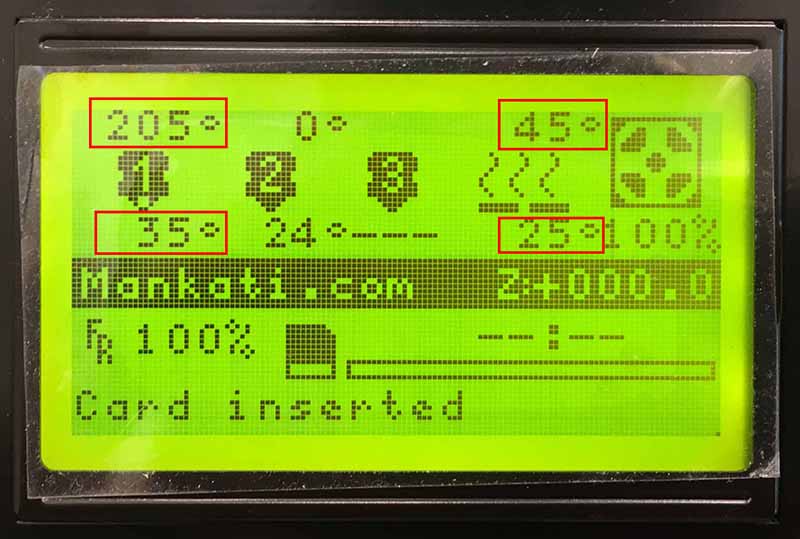 The extruder will begin to heat up to the target temperature from the current temperature. These are marked in the picture above.
While it is heating, follow the steps below to move the build plate down to Z = 30.0 mm or more. Do not turn the knob too far ahead as the printer will follow through with the command even if it is reversed!
Menu Sequence: ENTER → Prepare → Move axis → Move 1mm → Move Z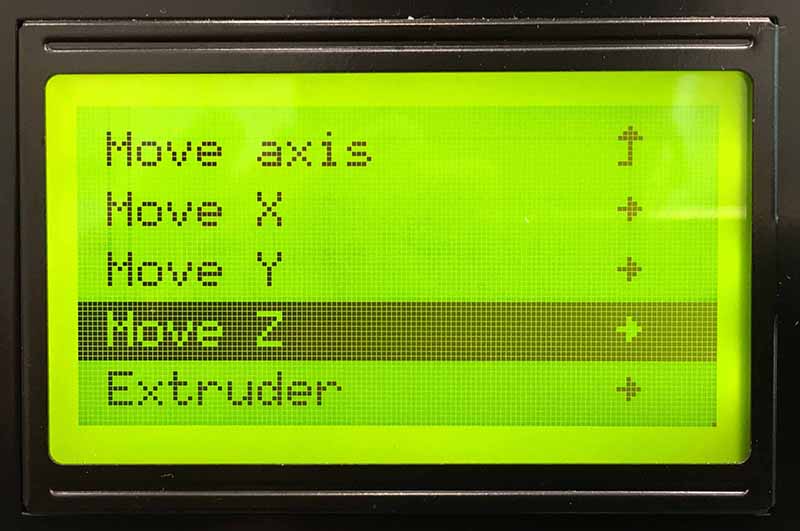 Press ENTER and turn the knob clockwise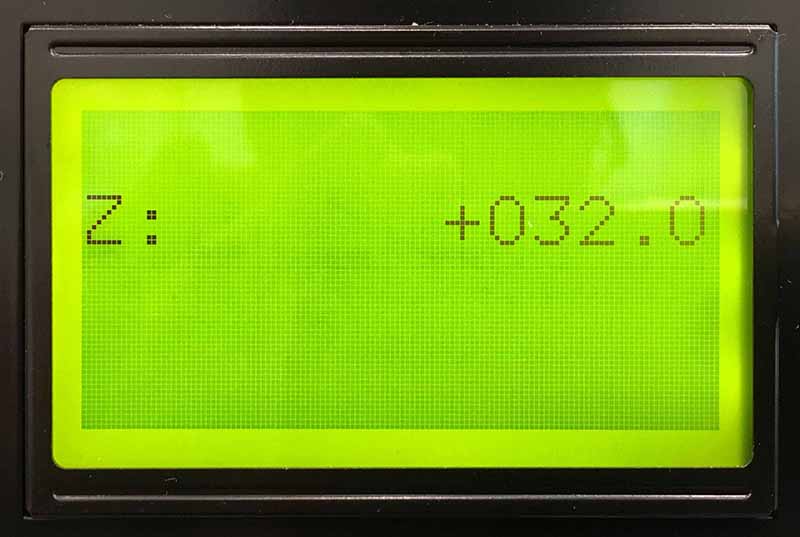 Press ENTER to exit and scroll to Extruder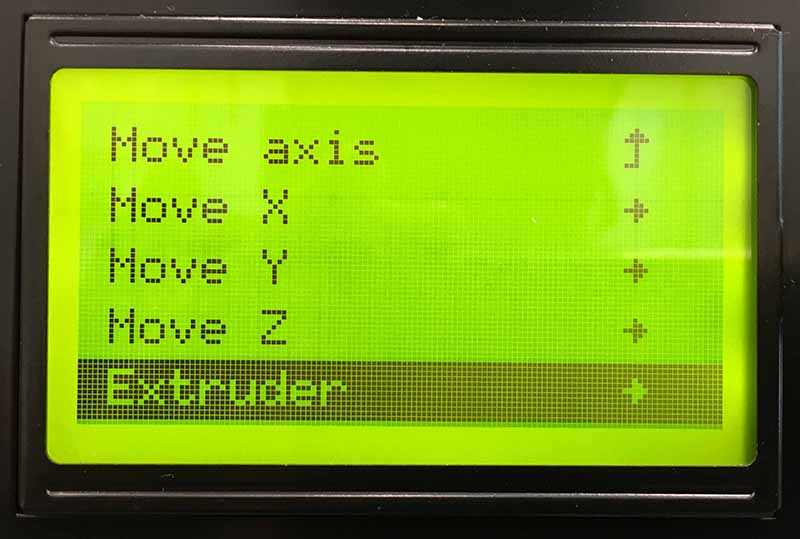 Press ENTER and turn the knob clockwise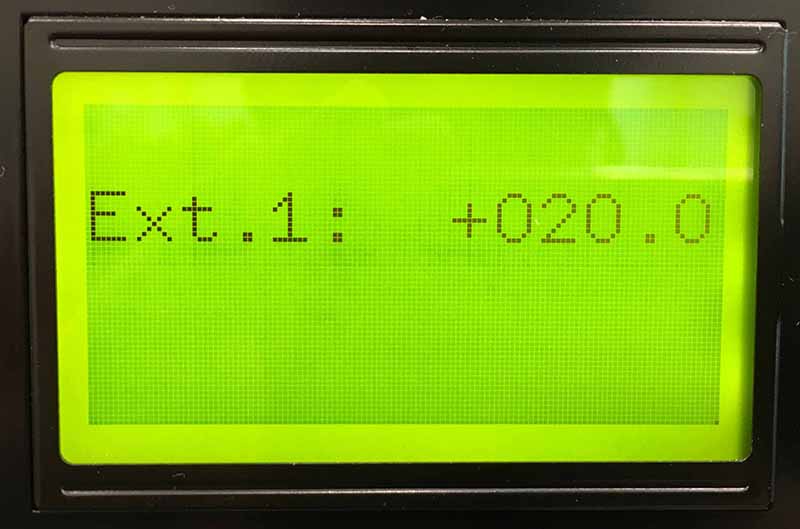 When the extruder head is heated and filament is loaded properly, filament will begin to flow out of the extruder head.
If you encounter any problems, please review the troubleshooting procedures or call Fab Lab staff for help.
Press and hold ENTER to exit into the home screen.