Before printing, you should have already:
Prepared your .x3g file
Estimated your printing time
Check if the printer has sufficient filament, and that the filament is not entangled
Log your print inside the log book
Navigating the Menu:

Use the direction pad to navigate the menu.
Press the left arrow to go to the previous screen.
Step 1: Preparation
1. Preheat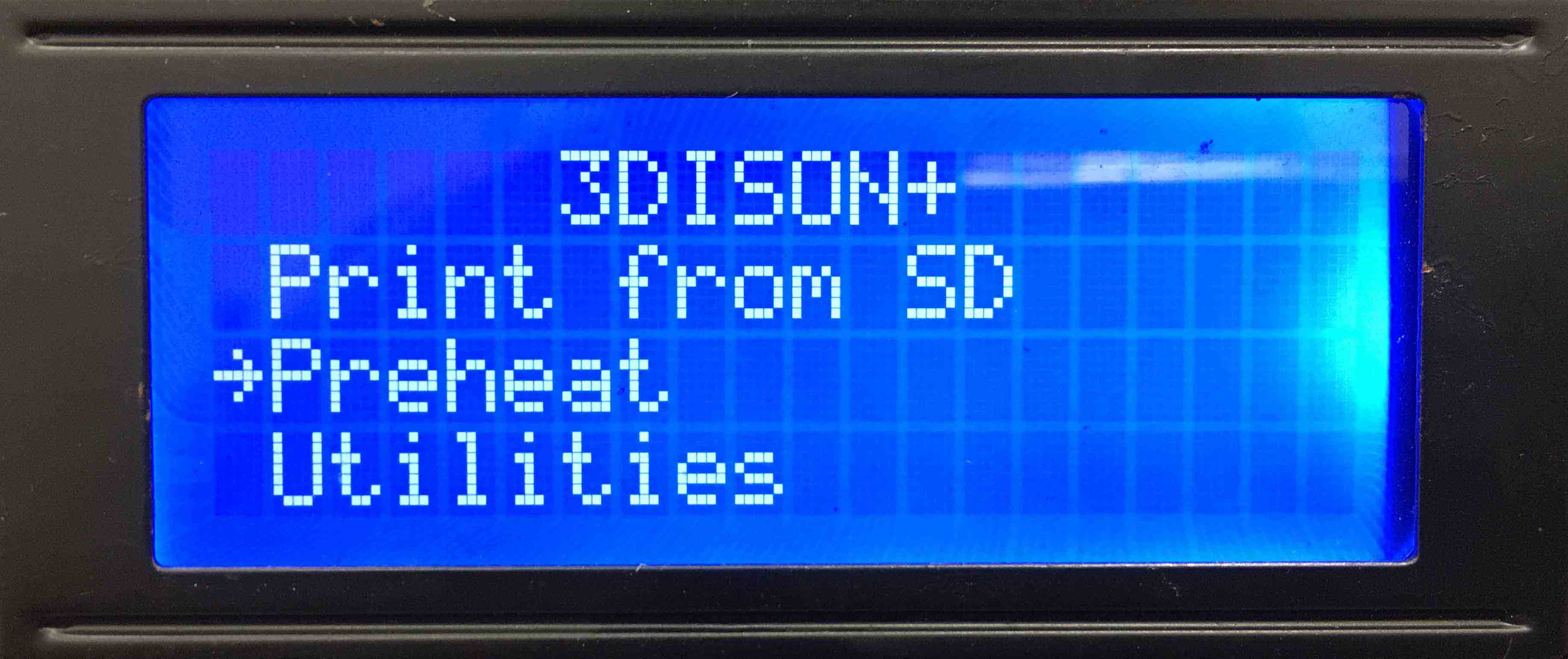 Menu Sequence: Down → Preheat →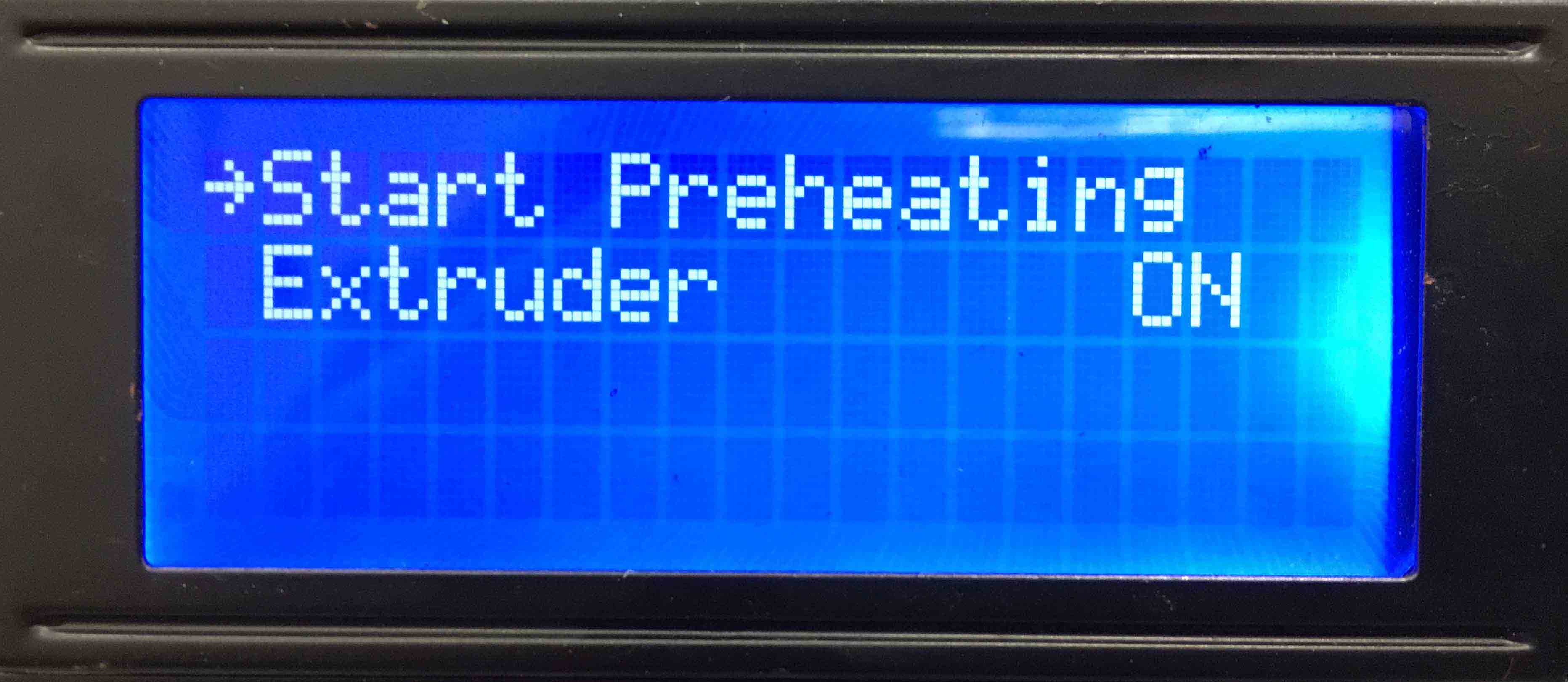 Press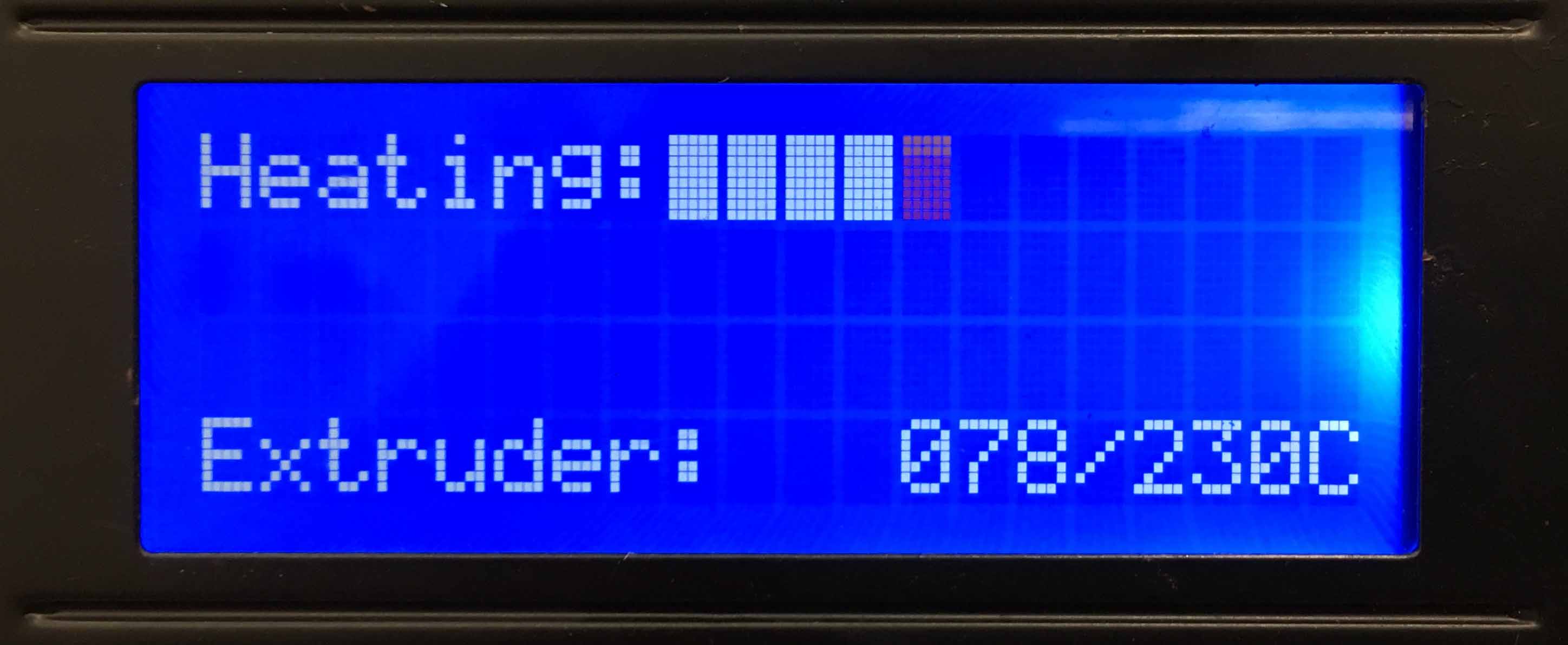 Printer will begin to heat extruder head to 230°C (default setting). Do not touch the extruder head with your bare hands.
Press the left arrow to exit to the main screen.
2. Loading Filament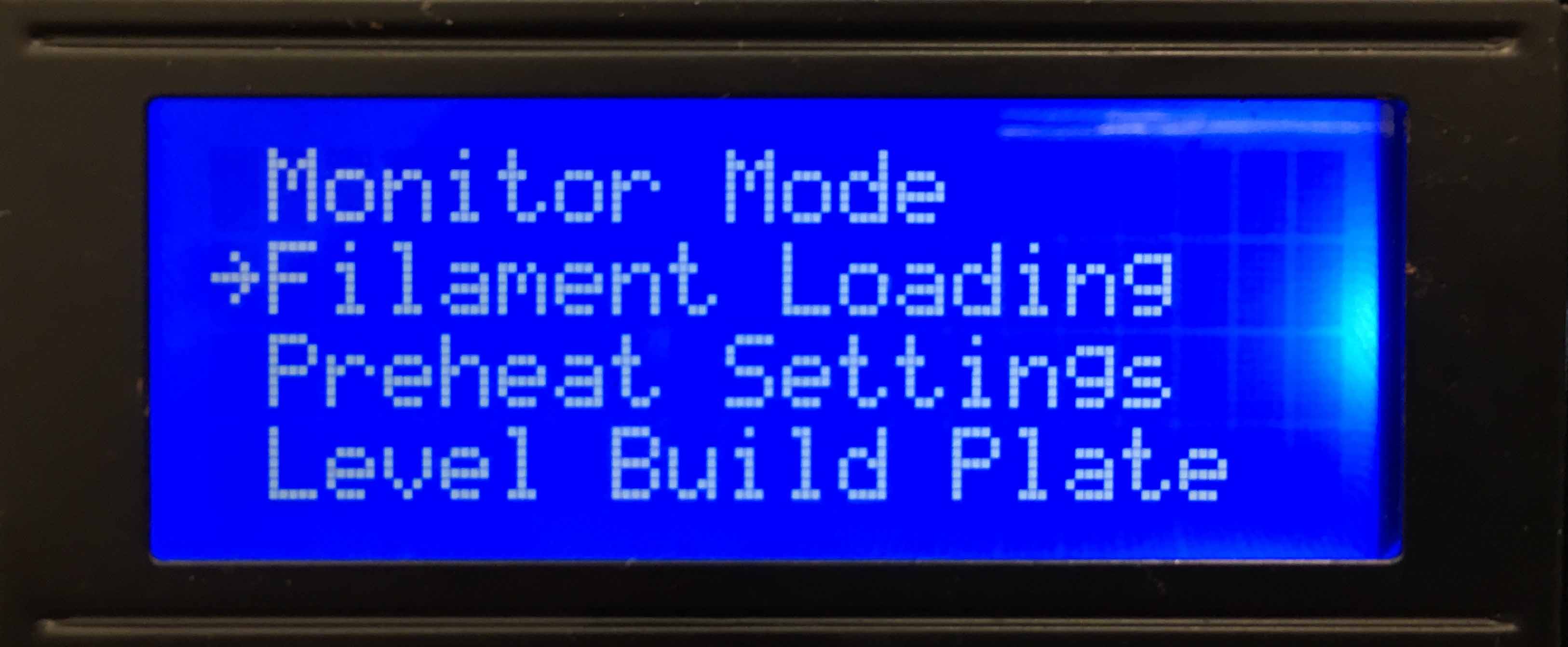 Menu Sequence: Utilities → Filament Loading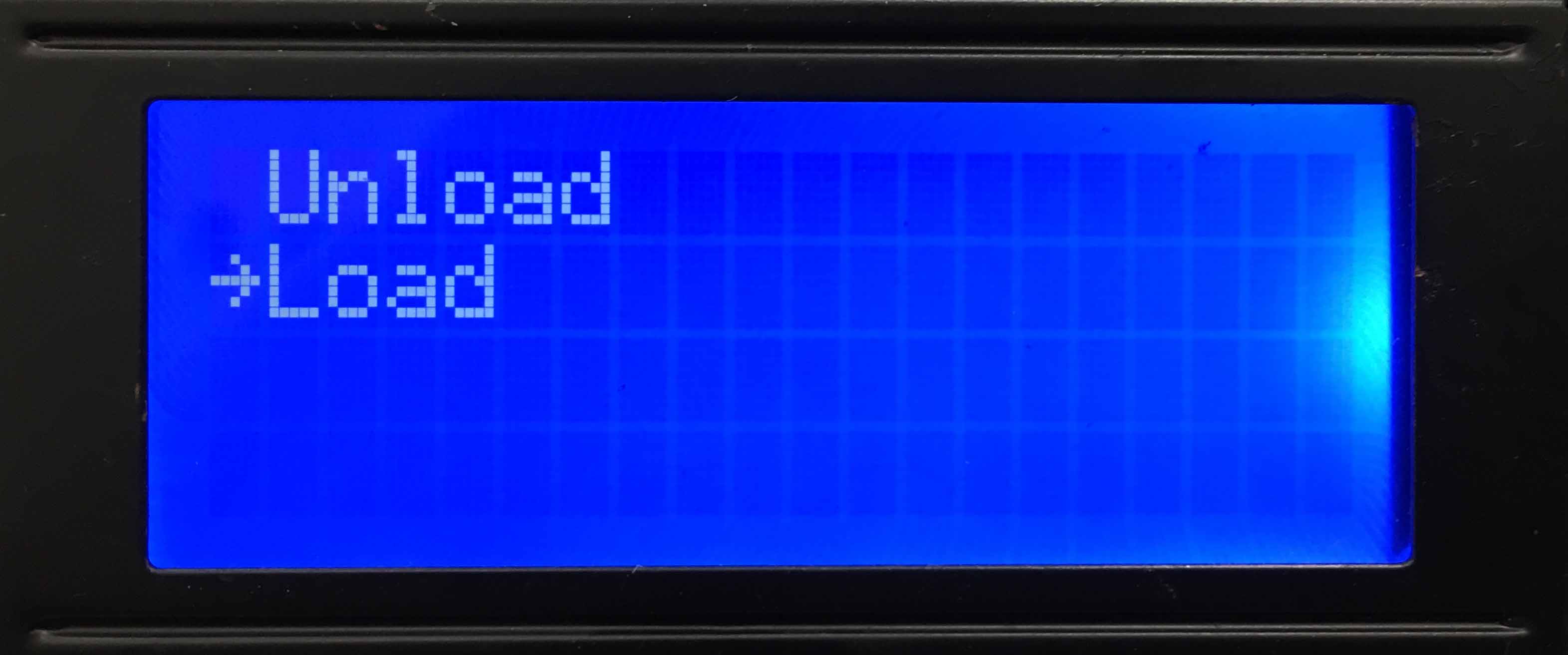 Select Load and press

When the extruder head is hot enough, you will hear a tone. Filament will begin to flow out of the extruder head.
Once the flow is constant, press

(not the left arrow!) to stop the loading procedure.